Boring and useful birthday gifts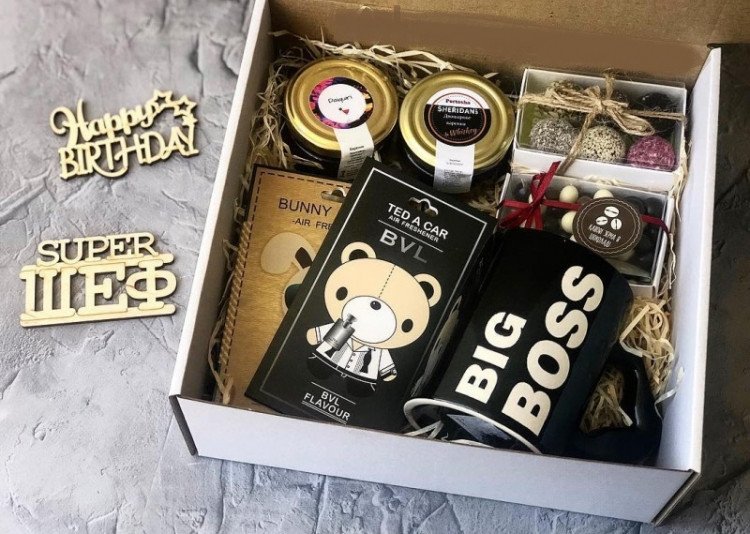 The most important holiday in the life of every person, of course, is his birthday! A starting point that simultaneously completes one stage, and immediately opens a new page in its own history. Celebrating the name day is associated with some traditions. One of them is giving gifts to the hero of the occasion. Naturally, the question arises of what to give friends or family for a birthday.
In our online store, you will definitely find a product that you can send as a gift for a birthday in Ukraine. The catalog contains original birthday gifts for every taste. Looking for a surprise for a child, husband or wife, mom or sister, friend or classmate? Our assortment includes the best selection of gifts in Ukraine!
The company is a leader in the gifts for the birthday delivery market in Ukraine with an individual approach to everyone. The brand's mission is to make the world around us brighter and better through positive communication.
What is communication? We can say that communication is a relationship with the people around us. Our company takes on one of the most difficult tasks - to help a person receive only positive emotions. It will take a little time from you and, of course, desire.
Gifts as one of the most successful and correct ways of positive communication
If you strive to please a person, then this will certainly be appreciated. Giving gifts is one of the most effective methods of making people happy. But there is one small condition - these should be real souvenirs, not bought by chance, but well thought out. Only this approach will provide the addressee with a sea of ​​positive emotions and, as a result, a good mood. Do you think such gifts will be difficult to find? Not at all. You have a great way out - contact us and order a birthday present delivery.
What are exclusive gifts from our store?

The gifts presented in our catalog speak for themselves. You won't even need a fiery speech, everything will be clear without words. We have selected a large assortment of unique products designed for the brightest events in a person's life: for an anniversary, birth of a child, a wedding, as a gift to loved ones (mom, dad, brother, etc.), colleagues. With us, you have a great opportunity to send birthday gift baskets to Ukraine to any city, including Kyiv, Odessa, Kharkiv, and others.