A Pleasant and Relevant Gift for a Grandmother in Ukraine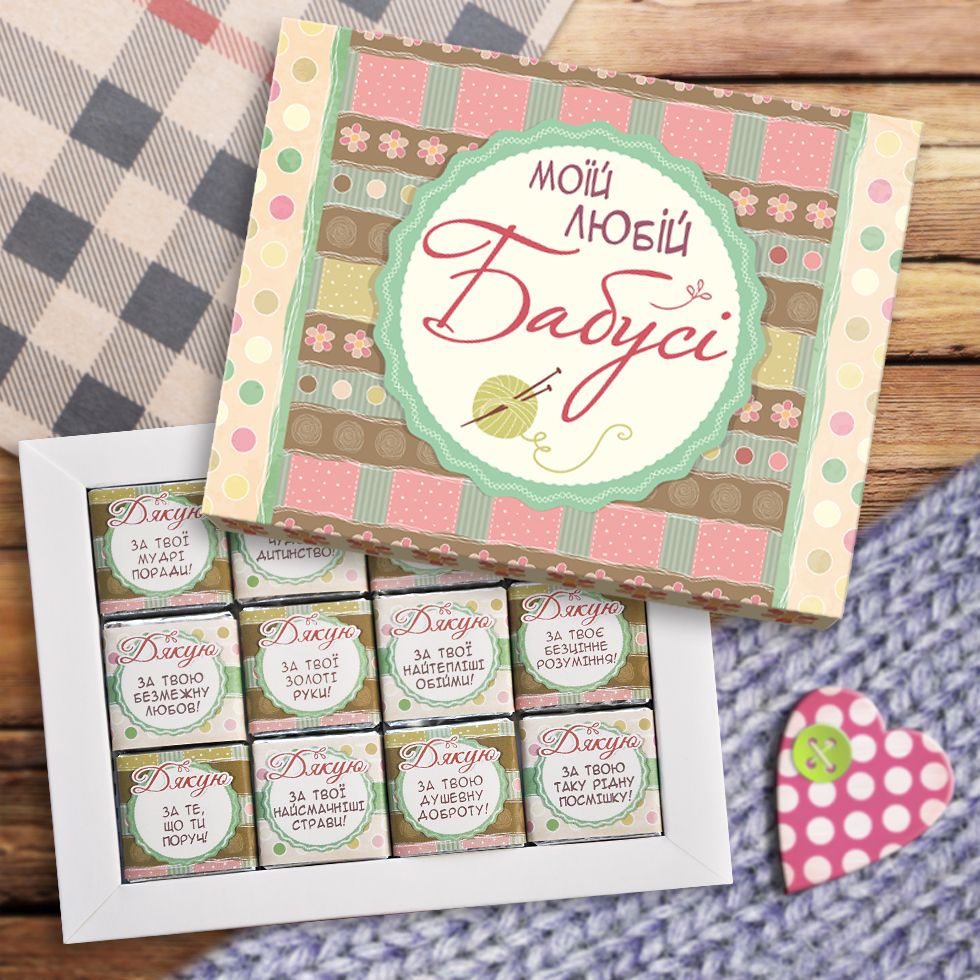 A grandmother always puts her heart and soul into her grandchildren. Sometimes you can tell her more than your parents. Thanks to her life experience, the grandmother can offer solutions and solve the biggest problems herself. If you are far outside Ukraine but want to surprise and delight her, use our giftsforukraine.com service. You can make a gift for your grandmother in Ukraine, chosen with soul and attention to every detail.
Gifts for Grandmothers Will Put a Smile on Her Face
You don't have to wait for her personal holiday, every day is a great opportunity to thank her for all the wonderful moments and make a memorable gift to your grandmother. Don't limit yourself to chocolate, coffee, or wine. Check out what unusual gift box for your grandmother you can find in our store! Does your grandmother have more energy than many in their twenties? Is she really fashion-savvy? Then a scarf, leather accessories, or jewelry will be an excellent option.
What Gift for a Grandmother in Ukraine Can Be Ordered at giftsforukraine.com
The candy set is a perfect sweet addition to the main gift, but you can also give the candy set alone. Any sweet-lover will like it; by the way, most grandmothers are among them. So if you need, for example, a gift idea from a granddaughter/grandson for a grandmother or a gift to a great-grandmother, a set with sweets will be an excellent choice. We have chocolate, honey, sets of condensed milk, healthy marshmallow - gifts for grandmothers for every taste.
Accessories such as scarves, jewelry, necklaces, bags, wallets are always relevant and memorable gifts for a grandmother. It is important to simply take into account her preferences, taste, and her wardrobe.
Makeup kits are also a good option if you are looking for a gift for your grandmother for an anniversary, Women's Day, or Grandmother's Day. Each box has a detailed description of the components, which will make it easier for you to choose.

Choosing a birthday present for your grandmother at giftsforukraine.com or for any other occasion, you can be sure that she will receive a product of the highest quality, made from excellent materials that guarantee not only durability but also relevance and a great look. You get a guarantee that the gift will please the eye - both of your grandmother and yours, as the author of the gift, for many years, exhibited in the honorable place of the grandmother's house, wherever she lives: in Odesa, Lviv, Kharkiv, Dnipro.