Gift for husband in Ukraine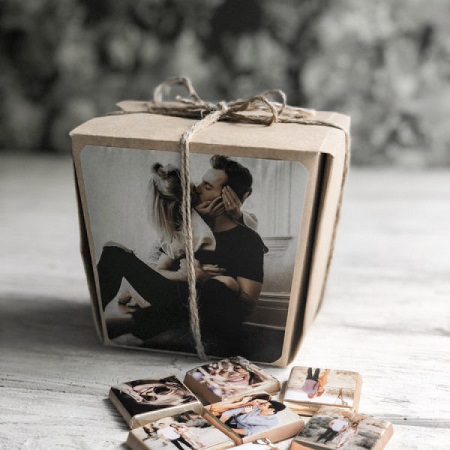 A gift to your husband is a litmus test of a relationship that determines the degree of your closeness and understanding. In this case, it is important both what you give and how you present it. Birthday, New Year, February 23, wedding anniversary, romantic Valentine's Day, or a professional holiday - whatever the occasion arises, the choice of gift for husband in Ukraine should be approached with soul and imagination.
Keep in mind that the most pleasant are unexpected gifts, with the help of which you show attention, interest in the life of your soulmate.
What kind of surprise to make your beloved husband? Of course, each wife will find her approach, although there are universal rules for choosing.
Do not get carried away with household items and personal hygiene items. Interestingly and carefully presented, they will be appropriate as small surprises, but not gifts for serious reasons. Gift for a husband in Ukraine must be individual, intended only for men. If you want to surprise, don't buy things that you intend to use yourself.
A cool gift for your husband is the best way to make your relationship more trusting. Noticing you have an extraordinary sense of humor, a man will begin to treat with great respect and attention. Our online store offers to my husband gifts, a rich selection of funny and extraordinary gizmos that you simply cannot but like.
Are you sure that an original gift for your husband can be useful? Then we draw your attention to cozy blankets with sleeves, multi tools, ionizers, ultrasonic cleaners, network clocks, solar chargers, mobile grills, hand-held vacuum cleaners, travel kits, popcorn makers. Our assortment includes a large selection of stylish and unusual designed lighters with a lifetime warranty.
Do not forget to complement your great surprise with an interesting and extraordinary chocolate figurine on a male theme. And remember that you can also buy a present for a husband in Ukraine for several holidays at once. Choose, place an order, and our delivery service will quickly and discreetly bring it to the specified address.
Why is it worth buying gifts for your husband from us?
We have already prepared hundreds of the coolest gifts for your boyfriend and husband. And also - you can send gifts to buy for husband with us is very simple and comfortable:
All items in the catalog are described in detail, carefully photographed, and provided with reviews from buyers;
We pack your order not only carefully and safely, but also beautifully - in original craft paper or boxes. You don't have to think about how to decorate your gift;
We ship as quickly as possible and throughout Ukraine: to Kyiv, Odessa, Kharkiv, and Lviv.