Gifts for newborns in Ukraine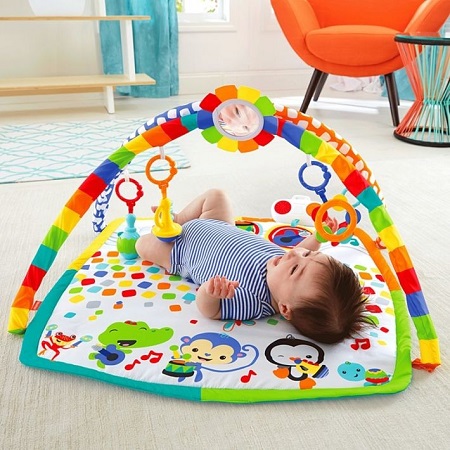 The birth of a new person is always accompanied by pleasant chores of young parents, but the choice of gifts for newborns is a matter of relatives and friends. However, in adult chores, expectant mothers and fathers should not forget about small but symbolic newborn baby gifts. Recently, parties for newborns have become fashionable, where the family and guests celebrate the appearance of the baby, and also do not forget to take small gifts with them that will be useful in the future, and will also become a memorable souvenir for many years. If you decide to pamper your baby, but do not know what to choose as a gift, a welcome baby box sent to Ukraine will come to your aid.
The assortment of this kind of set is quite wide and diverse, the products are generally suitable for children of different genders: both for boys and girls. Differences in design and colors provide a choice, but the quality remains at a high level because this is done primarily for children. That is why the question of what to choose for the baby is so important for relatives, friends, young mothers, and fathers, so that the child will be useful and like it.
Types of possible present
They try to give something useful and practical to children who are just born into the world, here are the types of sets that are most popular as gifts:
Photo albums. It's always nice to capture what the baby was like in the first days of his life. Collecting a few pictures and then presenting it to an older kid is a great idea. It is pleasant to consider such gifts for newborns in Ukraine for any occasion.
Sets-baskets with rattles, diapers, and baby soap. All these items will be useful to new parents, as well as a child will like it, because a funny rattle will surely attract attention
Children's books. Such new baby gifts can be sent to any corner of the country, and do not worry that it will not come in handy. The kid perfectly falls asleep under the quiet voice of his mother, who reads interesting stories to him.
We are ready to bring the selected present to Kyiv, Odessa, Lviv, Kharkiv, Dnipro, and other Ukrainian cities. Our delivery service works quickly, efficiently, and responsibly. You do not have to worry that the product will get wrinkled or that not what you ordered, but a cheap analog will arrive. Our store appreciates and cares about every client, even the smallest.