Gift boxes are the best present for any occasion
We often think about what to give our family and friends for the New Year, birthday, or anniversary. And this question becomes even more complicated if we have not seen each other for a long time. We are not quite familiar with the tastes and preferences of our relatives and friends. And we cannot give a gift in person. In this case, gift boxes from the Gifts For Ukraine service come to the rescue. For our clients, we have prepared many options for any taste and budget.
Why gift baskets are a good option:
a universal gift for everyone;
can be selected taking into account the preferences of the person;
a beautiful box in the future can be used to store small things at home;
wide price range.
What is included in gift boxes?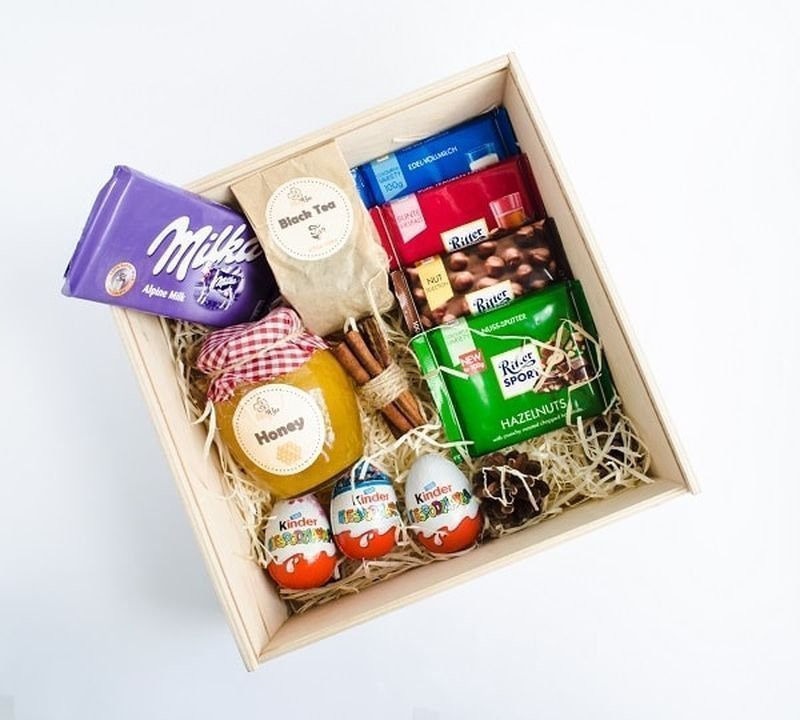 The choice is actually very wide:
The most popular gift sets in boxes include different kinds of sweets, coffee, tea, or cocoa. Thus, you can find a suitable option for an adult or a child, a lover of strong coffee, or a relaxing herbal tea.
Themed gift boxes are also in high demand. For example, sets of cookies for Teacher's Day, Father's Day, Mother's day, etc. This is a great way to show your care to loved ones.
You can also buy gift boxes for the New Year theme. They are relevant year after year and receive positive feedback from our clients.
The best surprise for children is a gift box with sweets. We have prepared only high-quality treats. Because we know that giving a good and quality gift to your relatives and friends is so important.
Special gift boxes for newborns include some clothes, baby beddings, and many other things for babies. Such gift sets are very cute, colorful, and high-quality.
Buy Gift Boxes to Save Time
Of course, you can give handmade gift boxes. But it will be difficult and time-consuming to do it by yourself. We offer to order ready-made sets, which the courier of the Meest service will deliver to the specified address at the agreed date. You can order gifts for your relatives who live throughout Ukraine in Odesa, Lviv, Kharkiv, Dnipro, and other cities.
All gift sets have a detailed description. So it is very easy to choose the best option according to your taste and needs. We will make sure that the gifts are delivered on time. We can also add a postcard with your best wishes to the set.