Is It Worth Choosing a Gift Women's Silver Bracelet?
Women love to be presented with a beautiful gift. Jewelry belongs to this group. A silver bracelet is a frequently chosen gift. Are you thinking about which bracelet to choose for a gift? We have compiled a list of the most important points that you should pay attention to when choosing.
Silver Bracelets for Women as a Discreet Decoration for Every Day
Women's silver bracelets made only from silver have a smooth surface. It prevents them from snagging on clothes. They are also lightweight and extremely durable. So you can wear them every day without fear. Besides, they do not interfere with everyday activities. It is worth remembering that silver is a material that is resistant to tarnishing and damage. A silver bracelet is difficult to damage or scratch. So it is not necessary to wear it only on special occasions.
Why Choose a Silver Bracelet for a Gift?
Silver is the second (after gold) most often chosen precious metal from which jewelry is made for both women and men.
Main reasons for popularity: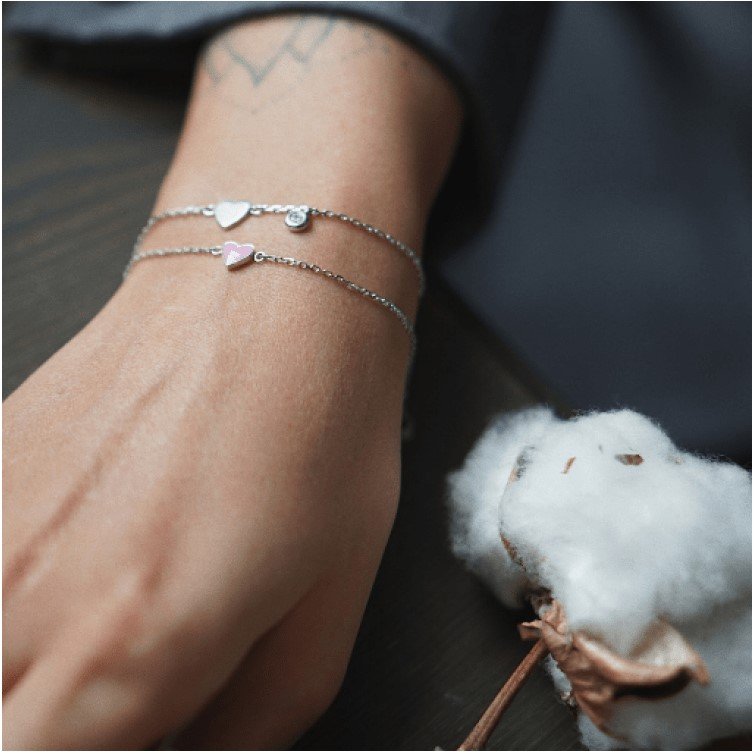 The jewelry is not difficult to care for. The silver bracelet is easily polished and does not corrode.
It is soft and easy to process metal. So there are so many silver products on the market. The choice is huge.
Women's silver bracelets from the giftsforukraine.com service catalog are a great addition to any outfit, both for every day, for a party, or business meeting. They look elegant and tasteful and are also versatile accessories. They can be combined with silver earrings or statement necklaces.
In addition, silver is considered a natural antibiotic that fights many pathogenic bacteria. The material has antiviral and fungicidal properties.
How to Order a Silver Bracelet for a Gift?
A silver bracelet with engraving or stone will be a great idea for a loved one whose tastes you know well. Also in our catalog, there are models in thematic packages. A sleek silver model would be a safer option for a distant relative, friend, colleague, etc.
Which silver bracelet buy for a gift? Consider a few key selection factors:
bracelet size;
bracelet style;
bracelet color;
the presence of additional decor details.
Any purchased silver bracelet will be delivered by our courier on the required date to the specified address (Odesa, Lviv, Kharkiv, Dnipro, and other cities of Ukraine).