Toys delivery in Ukraine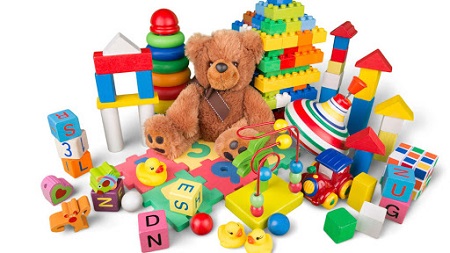 The Gifts for Ukraine online store helps parents to make sure that their children become happy owners of quality toys that bring joy to the house. We have the fastest and cheapest toys delivery in Ukraine. You can see this right now. Make an order and we will deliver the selected product to Kyiv, Odessa, Dnipro, Lviv, Kharkiv, and other cities of Ukraine in the shortest possible time.
Toys give the kid positive emotions and new sensations that contribute to the exploration of the world around him. From an early age, the activities of children are mainly aimed at games. This is because games are primarily an easy way to enter the adult world. While playing, the child learns to try on different social roles, which helps him get used to certain social norms and rules.
Order toys online in Ukraine is very important to know what benefits the product can bring and the development of what qualities it will contribute. And of course, it is equally important that the received surprise pleases the child. After all, often at the time of choosing a gift for a baby, adults are lost in a wide range and various offers from a huge number of stores.
Wide selection and quality service
Our online store is one of the best places to buy toys. The specialists of our service will help you not to make mistakes when buying a gift for any occasion. Here you will find the most popular toys, both for boys and girls. Give your kid a special holiday.
We know that the most important things to consider when choosing a store for online shopping are:
Dignified attitude towards clients and an individual approach.
Fast service and quality toys delivery in Ukraine.
Timely delivery at a low price.
All this you can get here - at giftsforukraine.com
And for the smallest children, our online store offers the highest quality toys for baths, rubber dolls, as well as various educational products. All positions of our online store are divided into categories, which will make the search as fast and easy as possible.
Being in any corner of the country, you can choose the desired product and send toys to Ukraine by courier. Our delivery service will allow you to receive the selected product quickly and without problems. For us, customer care is in the first place and we do our best to provide the most convenient purchase conditions.
All goods presented on our website are safe for a child, have Ukrainian certificates, and are of good quality. We are always concerned that our customers are completely satisfied, and do not buy cheap, quickly failing products. After all, a quality product is not just a reliable toy, but also an important element that affects the child's perception of his environment.