Large Household Appliances is the Best Assistant in Every Home
Equipping your home with the appropriate large household appliances is a necessary step if you want to carry out your daily activities more efficiently and easily. Large household appliances are created so that we can enjoy the convenience of using the kitchen or bathroom. A washing machine will help remove stains from clothes. It is convenient to store food in the refrigerator so that it always remains fresh. The oven is useful if you plan to bake a cake.
You can find a wide choice of household appliances on the giftsforukraine.com website. Our catalog takes into account the daily needs of every person. So here you can easily find all the most important devices and accessories for the home. The catalog contains large household appliances for the kitchen and bathroom of the world's leading brands.
How to Choose Household Appliances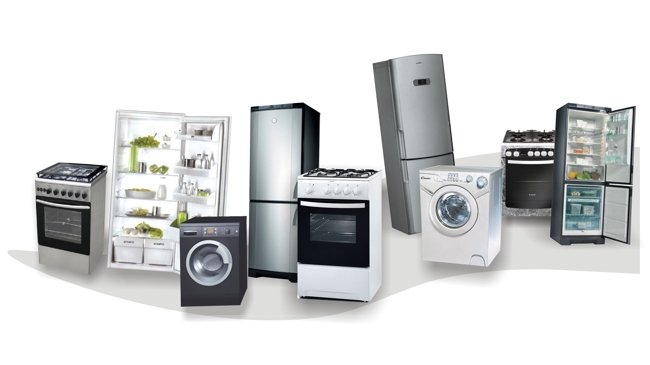 Home appliance manufacturers care about the variety of devices and usability. They are constantly presenting new models enhanced with advanced features. Are you looking for the newest solutions to make your life more comfortable? Perhaps someone from your family and friends in Ukraine equips a new apartment or house and needs a variety of household appliances? Then you can order it with home delivery.
We are not just an online store of large household appliances. We offer gifts for your relatives in Ukraine, which you can order from far beyond its borders. Check out the latest household appliances in our catalog, select the products you are interested in and make a good purchase.
Sometimes it's difficult to make a choice. But if you take into account a few factors, you can save time:
choose only trusted manufacturers of large household appliances;
learn the size of an apartment or house, possibly a niche, when it comes to built-in appliances;
no less important will be the number of family members who will use the appliance;
you can clarify what large household appliances for the kitchen are already in place. For example, if your relatives already purchased a hob the oven needs to be matched with it.
You can buy large household appliances on our website. We recommend checking the technical specifications before buying. The purchased goods will be delivered by the courier Meest to the specified address in any city of Ukraine like Odesa, Lviv, Kharkiv, Dnipro, etc.