Flowers in a Box Is Always a Relevant Gift
A flower box is a fashionable product that has recently appeared on the Ukrainian floristry market. Specialists in flowers from the Gifts For Ukraine service offer flower boxes with delivery in Ukraine. Different variations of bouquets and a wide price range will help you choose an option that will fit the occasion and the budget.
Beautiful Bouquet in a Box: History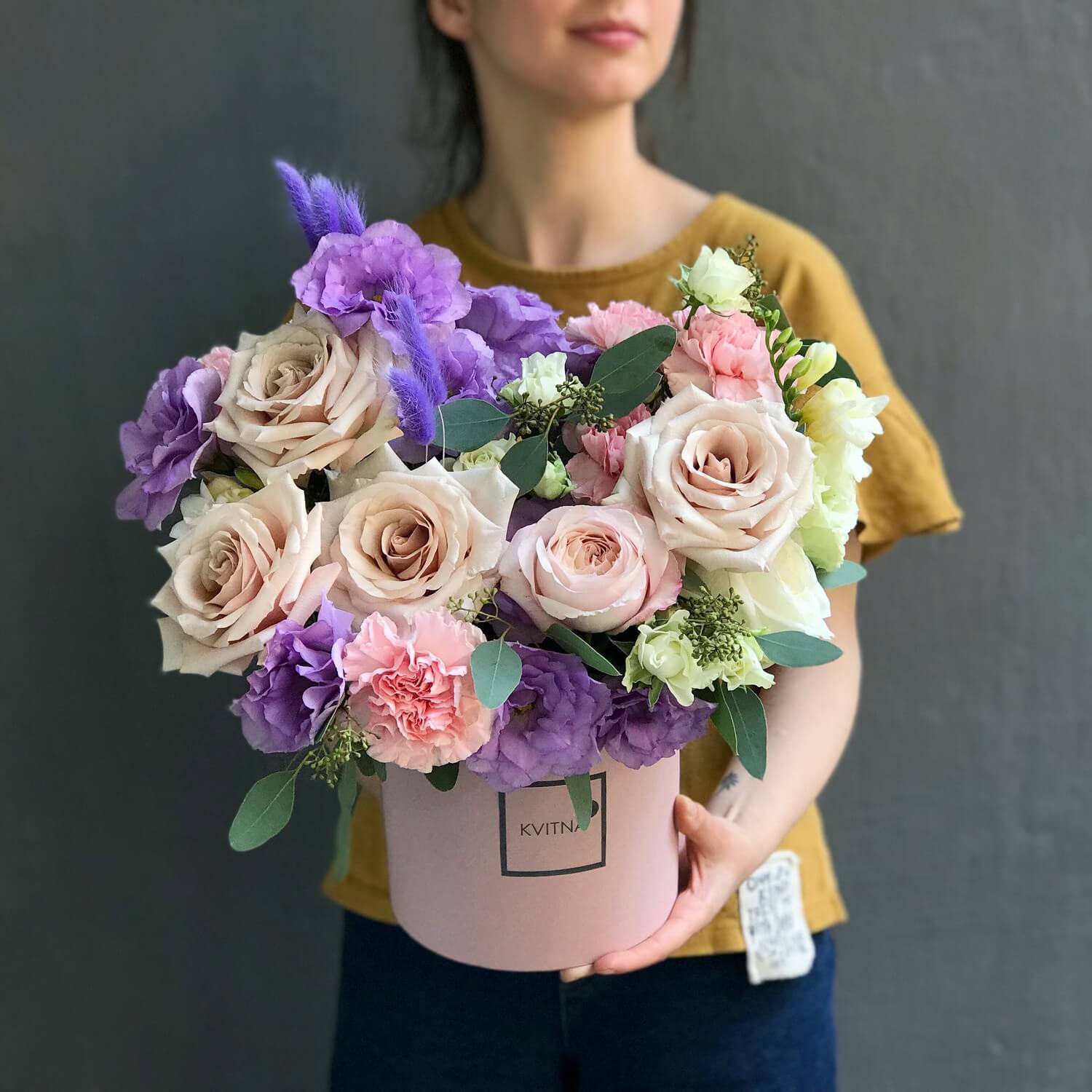 Roses in a box were presented for the first time in Dubai and achieved great success there: they have established themselves as VIP gifts and modern compositions at prestigious events. Subsequently, flower boxes quickly conquered Europe. Flower boxes also soon began to appear in our country in the photos of celebrities, stylists, and decorators, and soon became available to everyone. With the Gifts For Ukraine service, you can order bouquets in boxes with delivery. You can choose not only roses but also all kinds of compositions in beautiful elegant boxes, which will also delight you with a variety.
Give Your Loved Ones Flower Boxes With Delivery in Ukraine
Finding a good gift is not an easy task. After all, it is difficult to find something that your loved one will definitely like. In these situations, flowers seem like a very good idea. If you are far outside Ukraine and want to please your wife, daughter, mother on her holiday, then bouquets in boxes with delivery will be a great idea.
What do we offer?
A wide range includes flowers in a variety of colors - beautiful roses, lilies, as well as colorful compositions consisting of several types of plants. You only need to find a suitable bouquet to present to your loved one.
You can also choose boxes for a bouquet according to the taste of the recipient. Square, round, bucket, or envelope - the choice is yours.
A flower box will be a great souvenir for a birthday or a wedding anniversary. They will also be useful in many other situations. Colorful flower compositions will surely appeal to many. Place your order and we will deliver the bouquet to the specified address at the specified time. Surprise your loved ones, wherever they are: Kyiv, Odesa, Lviv, Kharkiv, Dnipro, etc