How to choose and buy perfume on «Gifts for Ukraine»
Most people cannot imagine a day without the smell of their favorite perfume. We select perfumes to highlight our style in our own elegant way. How to choose and buy a perfume for women or men to enjoy fashionable, long-lasting, and beautiful fragrances that suit your needs and style? We will talk about this below.
Types of Perfumes for Men and Women
Everyone knows that there is a big difference between female and male fragrances. Usually floral, fruity, and sweet-spicy aromas prevail among women. Men choose most often spicy, herbal, woody, and even leather aromas.
In both men's and women's perfumes, we can find citrus, musky, and oriental notes. Most often there are fruity-floral or herbal-oriental combinations. Every composition is intriguing, sensual, and original in its own way.
There are two types of male and female perfumes: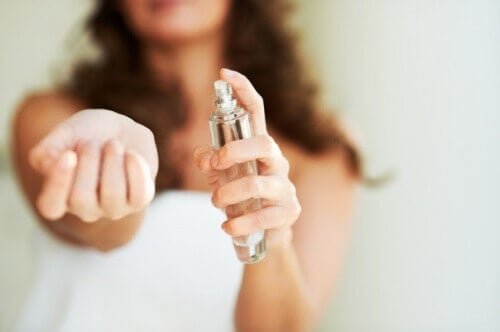 Eau de toilette;
Eau de parfum.
What are the Scents?
There are so many aromatic notes of male and female perfumes that it is impossible not to find something suitable for yourself. You should know the basic scents to buy a perfume:
floral – rose, carnation, lily of the valley, violet, magnolia;
citrus fruits – orange, lemon, tangerine, bergamot;
wood – sandalwood, cedar, oak;
oriental – incense, cedar, vanilla;
chypre – oakmoss, sage;
watery – for example, delicate soapy aromas;
green – bamboo, ylang-ylang tea;
leather – a combination of sharp notes of spices, castor oil, etc.;
fern – smells like forest, meadows;
fruit – cherry, apple, pear, peach;
herbal – mint, lavender, thyme.
Of course, none of the ingredients appear on their own, they can only be the dominant note of a given scent.
How to Choose and Buy Perfume as a Gift?
Choosing a fragrance for someone is a much more difficult task than for yourself. How to choose a perfume to please your loved one?
Women's Perfume as a Gift
Women's perfume can be original and modern. It is good to choose it among fruity, green (with notes of bamboo, green tea), and water scents. But the number of women's fragrances is so great that it is difficult to decide on something specific (with the exception when a woman uses one favorite perfume). For a sensual seductress, fragrances from the floral-oriental category are a good choice. For women who like classic, these can be floral or chypre fragrances. Women are eager to choose fragrances such as Obsession Calvin Klein or Lancome La Vie Est Belle.
Men's Perfume as a Gift
The ideal perfumes for a man will include woody, herbal, or leathery notes. When choosing a suitable men's perfume for the summer, pay attention to Yves Saint Laurent Y Pour Homme. Other scents are suitable for autumn and winter. You can pay attention to distinct and «heavy» aromas, for example, Giorgio Armani Acqua di Gio Absolu.
If you want to order perfumes with delivery to Ukraine, then you will definitely find something suitable in the giftsforukraine.com. And we will deliver your present to Odesa, Lviv, Kharkiv, Dnipro, and other Ukrainian cities by the specified time.