Puzzles for Children and Adults
Puzzles are one of the most popular mind games. It's never too early to start. But it's important to choose the difficulty of the puzzles according to the abilities of the child (if they are children's models) or the interests of the recipient (if we are talking about an adult).
Why Buy Puzzles as a Gift?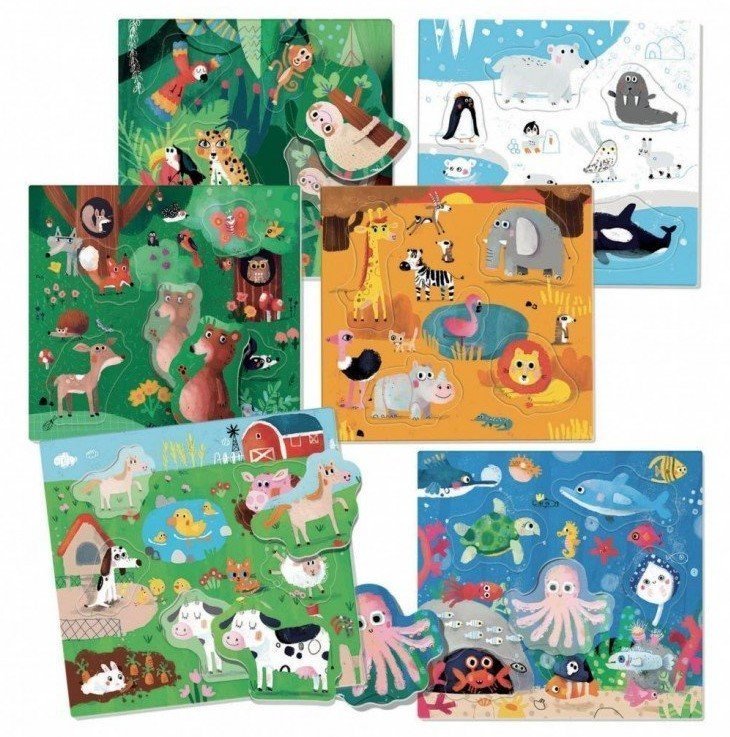 Making a picture with puzzles is a great way to train the brain, which is so important in childhood, as it promotes proper development. As scientific studies show, both hemispheres are involved in this activity. Puzzles, on the one hand, require the child to show creativity, and on the other hand, they force it to use logical and analytical thinking.
The advantages of collecting puzzles are undeniable. The efficiency and power of brain cells increase. Memory is noticeably improved, including working memory, forced during this game to actively store information about the shapes and colors of specific elements. Puzzles also develop visual and spatial skills.
Puzzles for children form the character. Thanks to them, you can learn concentration and patience. And if we collect them in the family circle, we develop the skills of cooperation and planning in the child.
How to Quickly Assemble a Puzzle in 3 Steps?
Puzzles can be assembled in a short time if you have a good imagination and know the basic techniques for solving puzzles. We present the most effective methods in 3 simple steps:
First, find all the puzzle pieces that make up the frame. They have one or two straight edges (1 straight edge is the sides of the frame, 2 straight edges are the corners). Why should you follow this rule? Because the already placed frame forms the main skeleton of the picture and significantly speeds up the further process of arranging the puzzle.
Then we move on to sorting the elements by color. However, let's focus on a few primary colors. This will not take much time and will affect the speed of collection as a whole. This is a very important step in case you have a puzzle with a lot of details.
The next step is the implementation of the principle: "From the little things to the general." First, we arrange the image fragments that adhere to the same color pattern. This is where sorting them by color will help. If we manage to get most of the color groups of the puzzle in order, we can combine them. It is enough to move individual elements into a frame or the entire group of puzzles, for example, using a sheet of paper.
Order Puzzles from Gifts For Ukraine with Delivery
We offer to buy puzzles for children and adults with delivery throughout Ukraine. Even if you are far away from our country, this does not prevent you from making a nice gift for children for any holiday.