Cake as an Indispensable Attribute of Any Event
Biscuit cakes, meringue, sand cakes, chocolate, poppy seeds, cocoa, nuts. Dozens of layering options, hundreds of flavors, thousands of baking options, and millions of sweet decorating ideas. What do all cakes have in common? It is their variety that makes them the best sweet treats in the world. Buying a cake is a great way to add a festive atmosphere to your home regardless of the event.
The Cake is the Best Sweet Gift for Your Loved Ones
A cake is nothing but a richly decorated dessert. Most often it consists of several layers of biscuit and cream and has a round shape. Italy is considered the birthplace of cakes. Nowadays, a birthday, name day, wedding, or christening we can't imagine without a beautifully decorated cake. Sometimes even in a multi-story version! This is a unique type of treat, designed for solemn and official occasions. As for flavorings and additives, here we are limited only by our imagination and pastry skills. The most popular cake flavors are: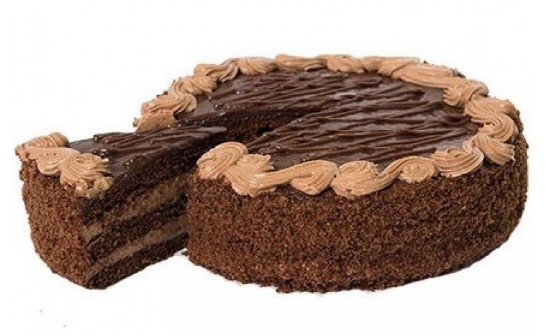 vanilla;
chocolate;
toffee;
roasting;
coffee or cocoa;
caramel;
cookies.
Modern technologies allow confectioners to use natural flavors and dyes during cooking. Therefore, you can order a cake for children without fear for their health. But keep in mind that the price of cakes directly depends on the use of high-quality products.
According to the method of cooking, you can buy a baked or raw cake. Sometimes it can be specially chilled (for example, the famous Italian dessert tiramisu or American cheesecake).
Where to Buy a Cake with Delivery?
Unfortunately, we have fewer and fewer opportunities to celebrate important events with our loved ones. Especially if they live in Ukraine and you don't. In such situations, our service giftsforukraine.com comes to the rescue.
In the catalog, you will find various types of cakes that we deliver to anywhere in Ukraine (Odesa, Lviv, Kharkiv, Dnipro, etc.) by courier to the specified address. Father's Day, Mother's Day, Birthday, or maybe Epiphany? Getting a delicious cake is sure a huge surprise for every person. We can add to each sweet package a cake fountain, a letter, candles, and other festive accessories. Also, in addition to the cake, you can always order a bouquet of dried flowers.