Grocery Sets is the Best Gift for Any Occasion
Choose an exclusive food set as a gift to a family member or best friend. What grocery gift sets are there in the stores? How to choose the right composition? Who should get a luxury set? We will discuss this below.
What Makes Food Sets Different?
Gift sets contain products of the highest quality. They are also distinguished by an exceptionally aesthetic appearance. Such a gift delights not only the taste buds but also the eye. Exclusive gift baskets are a good present for people who love to be surrounded by beauty, appreciate good quality, and like tasty food.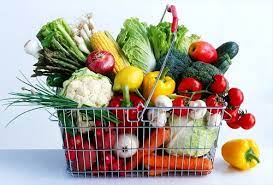 Luxurious grocery gift baskets in the premium version or more modest sets are easy to choose from our Gifts For Ukraine gift delivery service. But one thing remains unchanged: all sets are all filled with quality products and always make an indelible impression on the recipient. Such a present will remain in the memory for a long time.
To Whom You Can Give Food Gift Sets?
Grocery gift baskets are the best present for any occasion which you can give to everybody:
loved ones;
friend;
sister or brother;
parents;
mother-in-law;
grandparents;
newlyweds.
These types of gifts are also good in the professional sphere. An entrepreneur who wants to give special thanks to his business partners or customers should consider purchasing exclusive gift baskets. They will also become a pleasant gesture for an investor with whom the owner of the company has entered into a lucrative contract.
Which Option Should You Choose?
A person who wants to give grocery gift sets to their loved ones, colleagues, or business partners has a wide choice. Sets with high-quality Italian coffee are very popular and are a great gift for a coffee lover. Sweet baskets will pamper every lover of chocolate and biscuits. Children will definitely like such a sweet set. But for parents, you can buy a set consisting of all kinds of cereals. If you want to give a gift for the New Year, then pay attention to the grocery gift set «Holiday». Grocery gift sets are a one-stop solution for family members, friends, and people with whom you have a more formal relationship.
Where to Buy a Basket of Delicious Groceries?
On our giftsforukraine.com website, you will definitely find something interesting. Each set has a detailed description, assembled only from high-quality products. We will deliver the gift on time to the specified address in any city of Ukraine: Odesa, Lviv, Kharkiv, Dnipro, etc.