Purchase a food and hygiene kit below for a family in need.
Food set Starenki
How to help?
Just pay for your order online with a credit card using teh button "donate"
That's all! In a few days, social workers will deliver your gift to one of the families in need.
Important
The kit has been created specifically for a social project to help low-income families with children.
It cannot be purchased for your own needs.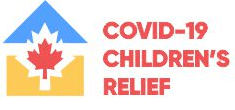 Ukraine has among the highest numbers of institutionalized children in Europe. Most of these children have families that are unable to provide or care for them.
Just under 100,000 children were living in residential institutions or rehabilitation centres prior to the quarantine announced on March 11, 2020. In an effort to contain the spread of the COVID-19 virus approximately 50,000 children were sent home to their biological families overnight. There is great concern that, due to a lack of support from social services in place, these children and families will endure additional hardships during the pandemic.
Mr. Mykola Kuleba, the Ombudsman for Children's Rights under the President of Ukraine, has long been an advocate for Ukraine to take steps in transitioning from a society that puts parentless or neglected children in institutions, to one with an extensive Social-Care network that allows children to safely remain in their homes or to enter into foster care. The pandemic has brought about an opportunity for Ukraine to begin this transition by focusing on the needs of the families of children that have been sent home.
With your support, these vulnerable children can remain where they belong, at home, with their families. Immediate relief in the form of food and hygiene kits will alleviate the parents' stress of being ill-equipped to care for the health and safety of their children. These kits will be distributed by a qualified social worker who will be conducting house visits to the homes of the identified, vulnerable children to assess their situations and ensure their safety.
For more information please visit www.covid19childrensrelief.ca

<![if IE]> <![endif]>