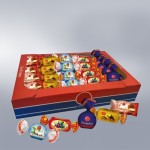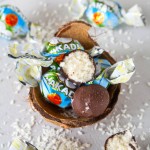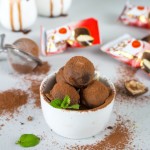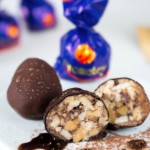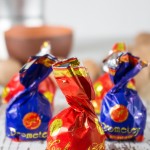 Description: Set of candies "Festive", 1 kg
Storage:
"Prometheus with raisins" - Soft grilling of roasted peanut kernels and raisins, dome-shaped;
"Grandma's delicacy" - Pralines with vanilla flavor and finely chopped peanuts.
"Kara-Kum" - Pralines with crunchy waffle crumbs.
"De Monsoro" - Crispy waffle ball in the form of a truffle with air cream and a delicate taste of amaretto.
"Cockatoo" - Dome-shaped candy with a delicate coconut filling.
<![if IE]> <![endif]>