New Year and Christmas Gifts That Make You Smile
All shops around the world are already preparing for the New Year holidays. Showcases shine with lights. Christmas tree decorations, thematic home decor, candles, and cozy blankets have appeared in the assortment of the stores. There is also a huge choice of all kinds of gift sets.
Each of us loves both receiving and giving New Year gifts. But the task sometimes becomes more difficult if you are far from your loved ones and do not have the opportunity to give them the much-desired New Year's gifts in person. Our service Giftsforukraine.com is ready to cope with this task.
We have prepared a special category of goods "Gifts for the New Year" where you will find something to suit your requirements. We will deliver your orders anywhere in Ukraine: Odesa, Lviv, Kharkiv, Dnipro, etc. On the specified date, the courier will ring the doorbell and present a gift to your family and friends.
How to Choose a Present From «Gifts For Ukraine»
Choosing a gift we advise you to consider the following criteria: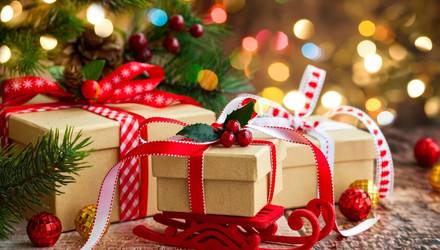 the interests of the recipient;
taste preferences when you are going to make some food gift;
lifestyle;
the budget you can spend buying New Year's or Christmas gifts.
In the catalog, we tried to collect sets for different tastes and budgets. Among other things, you will find here:
Gifts for the New Year with a set of products for the festive table. There is everything to set a beautiful table: caviar, ingredients for making traditional salads, sweets, and other kinds of groceries.
Delicious sets. It can be coffee and sweets, a box of tea, and a cup with a festive print, cocoa, and marshmallows, which will please the children. Among the assortment, you will find a suitable option for relatives, friends, work colleagues.
Don't know what to give for the New Year to someone who has everything? Original Christmas tree toys are a great option. We have prepared non-standard toys. Among them, there are handmade Christmas tree ornaments or home decor. Thus, your gift will definitely be the most original.
As you can see, there are a lot of possible options. To make it easier to choose and buy a gift for the New Year, we have described each set in detail. All of them are collected in beautiful cartons or wooden boxes, which your relatives can use at home too to store all sorts of little things.
Place an order and your loved ones will always remember a gift for Christmas or New Year. It will help to bring a smile to the face of your relatives who miss you so much.